Reward yourself for purchasing readiness and outdoor products on our website. You'll get 1000 points and eligible for 20% discount for joining! Earn real dollars toward merchandise every time you buy from us, plus exclusive offers and free products.
You can click our new GET REWARDS button at the bottem left corner of your screen to join or login to access your rewards account any time. See image below.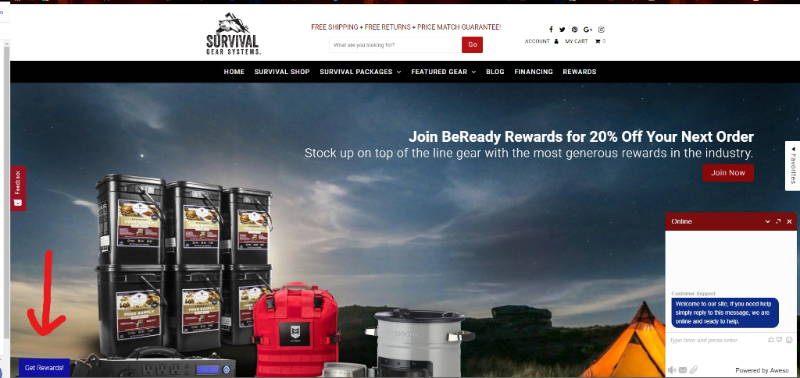 Once you are logged in, you can click on the GET REWARDS button any time and view your current rewards and redeem them.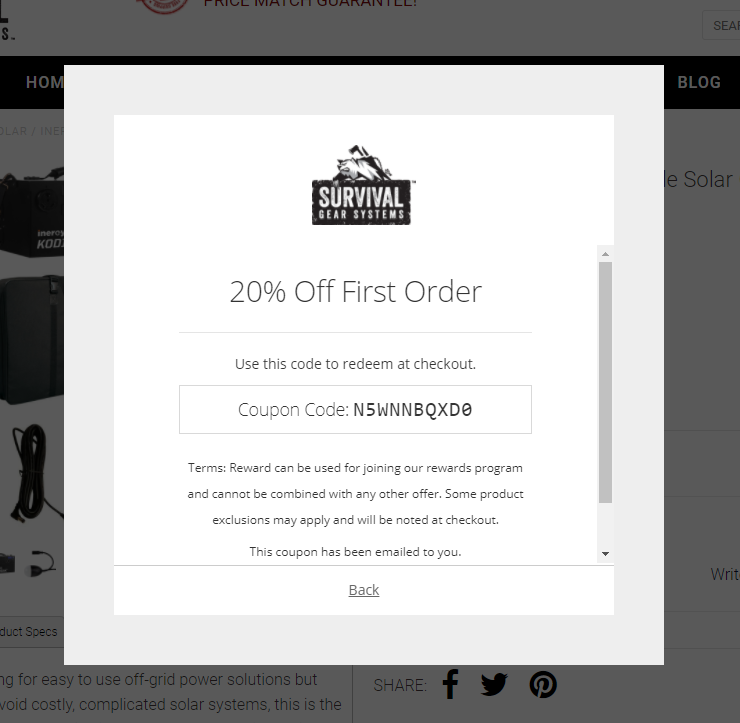 Take actions to earn more rewards free, like sharing our website with your friends!