Ultimate 12 Month Survival
ULTIMATE 12 MONTH SURVIVAL PACKAGE
Would you be prepared in the event of a long term disaster? The Ultimate 12 Month Survival Package from Survival Gear Systems is designed for both the crucial first 72 hours of a disastrous event, as well as long term recovery survival. Save up to 40% by bundling your survival system into a 12 month package. Our experts have customized 3 different versions of this package, based on the needs of a Family of 4, Family of 2, or an Individual. This package includes enough daily calories for your family size, solar power, water, and essential emergency kits. Choose your family size at the bottom to view package pricing and details.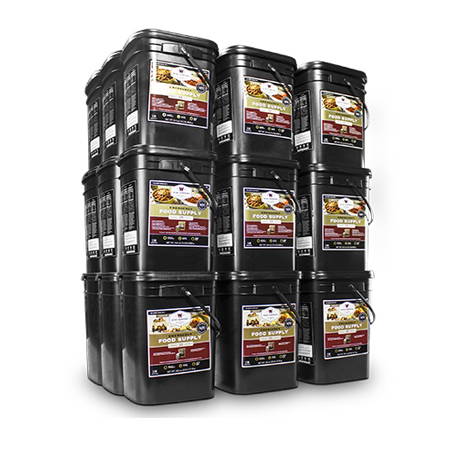 Wise Foods 12 Month Emergency Food
This Ultimate Survival Package includes a 12 month supply of Wise Foods on pre-packed, space-saving, stack-able bins of delicious entrees, soup, cereal, and beverages. It's proven that your decisions within the first 72 hours of an extreme event can mean the difference between life and death. The "Grab n' Go" Bucket is specifically packaged for exactly that. From comfort foods like Cheesy Lasagna, Chili and Chicken Noodle Soup, to breakfast favorites like Apple Cinnamon Cereal these meals are sure to please! Grab-and-go handles make for easy transport in an emergency, and the products have an incredible 25 year shelf life!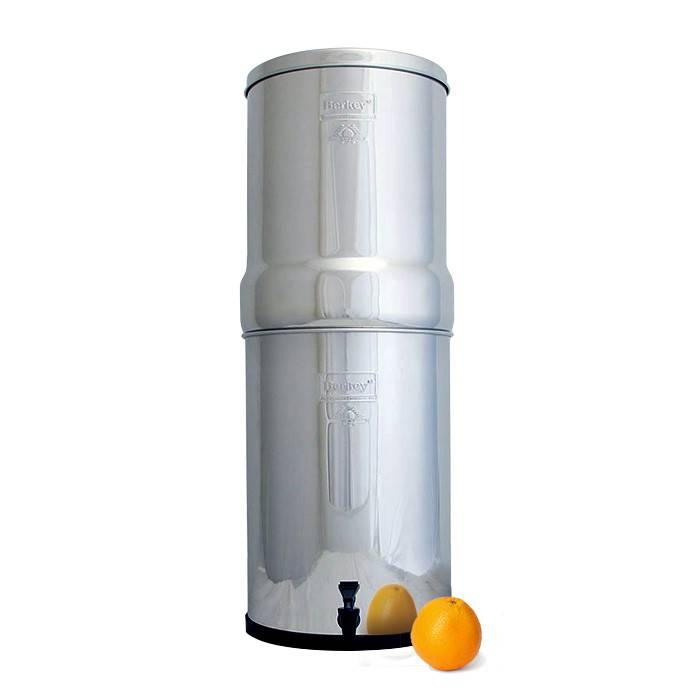 Crown Berkey Purifying Water Storage
Survival Gear Systems knows that in during a disaster event, clean water is a life saving necessity. That's why we chose to include The Crown Berkey System in this package. It purifies both treated water and untreated raw water from such lakes, streams, stagnant ponds and water supplies in foreign countries. We've included extra filters to ensure long lasting performance. Perfect for outdoor activities and a must have in hostile environments where electricity, water pressure or treated water may not be available.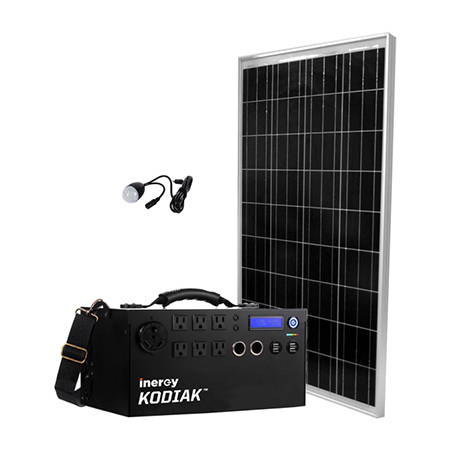 Inergy Solar Panel & Generator
Ok, you're set on food and water now, what's the next priority? POWER. We've all been without power for an extended period of time, in the dark, no control of temperature, and in an emergency it's so important to keep things running normal. That's why Survival Gear Systems included the best of the best in portable solar power and generator. The Kodiak Solar Generator by Inergy is the the world's most compact, lightweight, expandable, and modular solar power system. It has outlets for every use! In a power outage, you can stay warm or cool, power your phone, laptop, and keep the kids occupied with movies or games.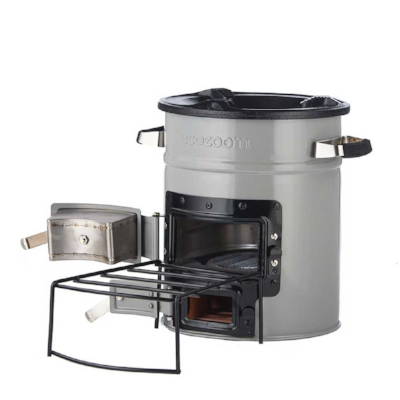 Versa EcoZoom Portable Stove
The EcoZoom Versa Stove is a versatile and a proven life-saving tool for emergency preparedness. Having a cooking source that uses easy to find, renewable fuel is essential! Just imagine, this eco-friendly stove only needs a handful of charcoal, twigs, wood sticks, or biomass to cook without power. It's and durable, yet light-weight, and comes a carrier bag with a sturdy and storage for fuel supplies, making the stove a breeze to transport.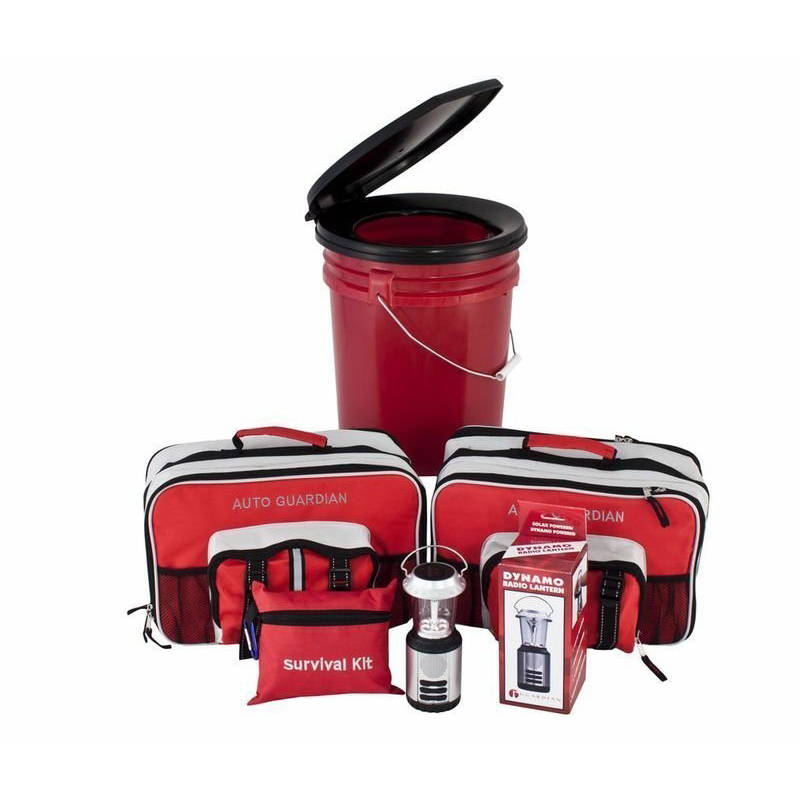 Guardian Emergency Survival Bundle
Depending on the emergency situation that you're facing, there most likely will be a need to get out and go quickly. The last thing that you want to worry about is making sure that you have all the tools and supplies that you will need in your car. Luckily the experts at Guardian create Kits for almost every emergency and natural disaster. This one features light food and water, a 4-in-1 Radio Flashlight, lantern, blankets, tarps, tools, jumper cables, hygiene kits, respirator dust masks, a 57 piece first aid kit and more! Everything to keep you and your family safe and comfortable at home or on the road.
Choose Your Family Size and Click to View Details & Pricing
Have a Larger Family? Call Us for a Custom Package at 866.257.2978!